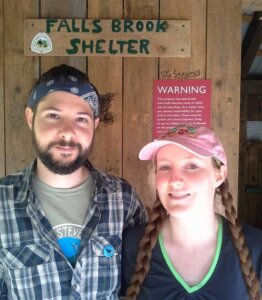 Massachusetts Walking Tour Celebrates 10th Year
121 concerts organized / 103 towns visited
Starting June 17th and ending June 29th, the Massachusetts Walking Tour (MWT) partners with Marjorie Turner Hollman author of Easy Walks In Massachusetts, to visit towns along the Ten Mile River Watershed celebrating 10 years of the bipedal community concert tour.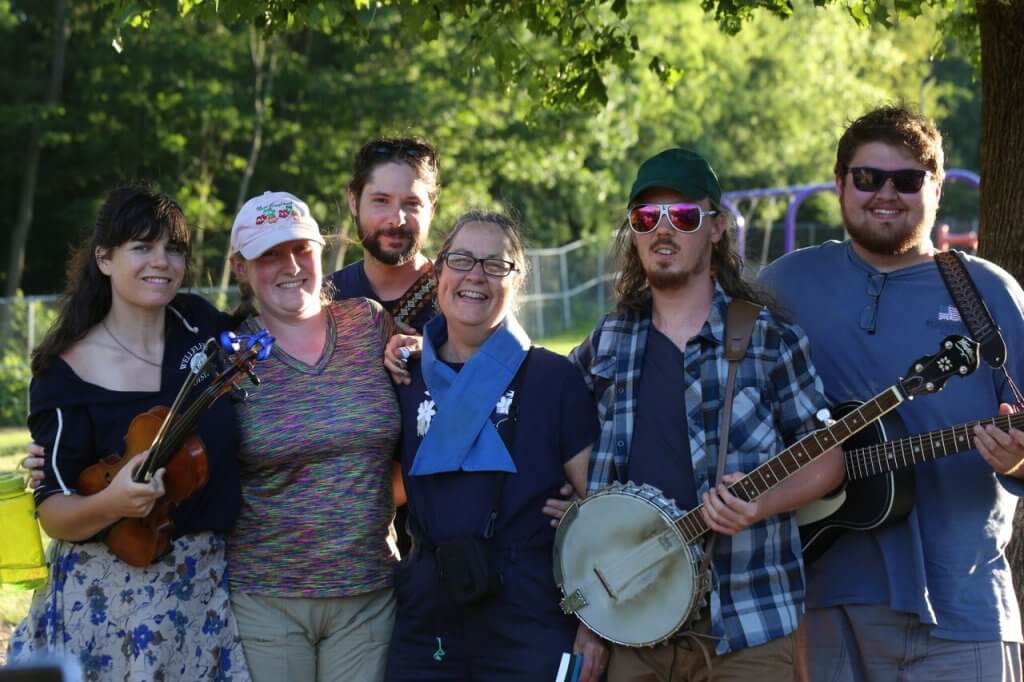 Since 2010, local songwriters Mark Mandeville and Raianne Richards have organized over 100 free community concerts each June which showcase local artists and musicians across their home state of Massachusetts – this tour is traveled completely on foot while carrying roughly 50lbs. of gear and instruments.
Mandeville and Richards spend much of the year arranging appropriate community venues for each concert (i.e. public libraries, town commons, meeting halls, senior centers) and inviting local performers from each town to participate in the two hour programs. The folk coffeehouse style concerts offer a respectful listening environment for artists young and old, concluding with a feature set of music by the Massachusetts Walking Tour ensemble.
The concerts are funded in part by the Massachusetts Cultural Council, private donors and cooperating venues.
In addition to the concerts, the MWT also organizes daily public hikes to help raise awareness of recreational properties statewide working together with larger organizations like the National Park Service, Appalachian Mountain Club, DCR, the Trustees, and local trails volunteers.
In 2017, the MWT was recognized in the congressional record by Sen. Edward Markey for a dedication towards community service.
All concerts will be from 6-8pm and free unless otherwise noted. Here is a complete listing of events:
2019 MASSACHUSETTS WALKING TOUR SCHEDULE
June 17 – Holliston Public Library – Holliston
June 18 – Millis Public Library – Millis
June 19 – Federated Church of Norfolk – Norfolk
June 20 – Boyden Library – Foxborough
June 21 – South Common – Mansfield
June 22 – LL Bean – Mansfield  **special appearance and easy walks book signing event 11am-1pm**
June 23 – Wrentham Senior Center – Wrentham
June 24 – Telford Park – Plainville
June 26 – First Congregational Church – North Attleboro
June 27 – Attleboro Public Library – Attleboro
June 28 – Seekonk Meadows – Seekonk
June 29 – Christ Church – Swansea
Additional Links:
WBUR's All Things Considered with Lisa Mullins, Interview 2016
Photos: