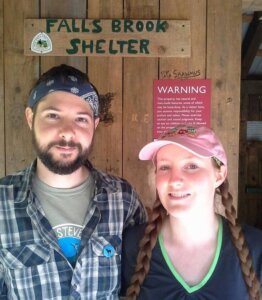 Two Week Paddle and Free Daily Concerts by the Massachusetts Walking Tour
Starting June 15th and ending June 27th, The Ninth Annual Massachusetts Walking Tour (MWT) will be visiting towns along the western banks of the CT River and performing 11  community concerts. MWT will harness an additional form of human power this year by canoeing along the Massachusetts stretch of The Connecticut River Paddlers' Trail and then hiking into towns for the concerts. The Connecticut River Paddlers' Trail is a series of primitive campsites spanning most of the 410 – mile Connecticut River Watershed.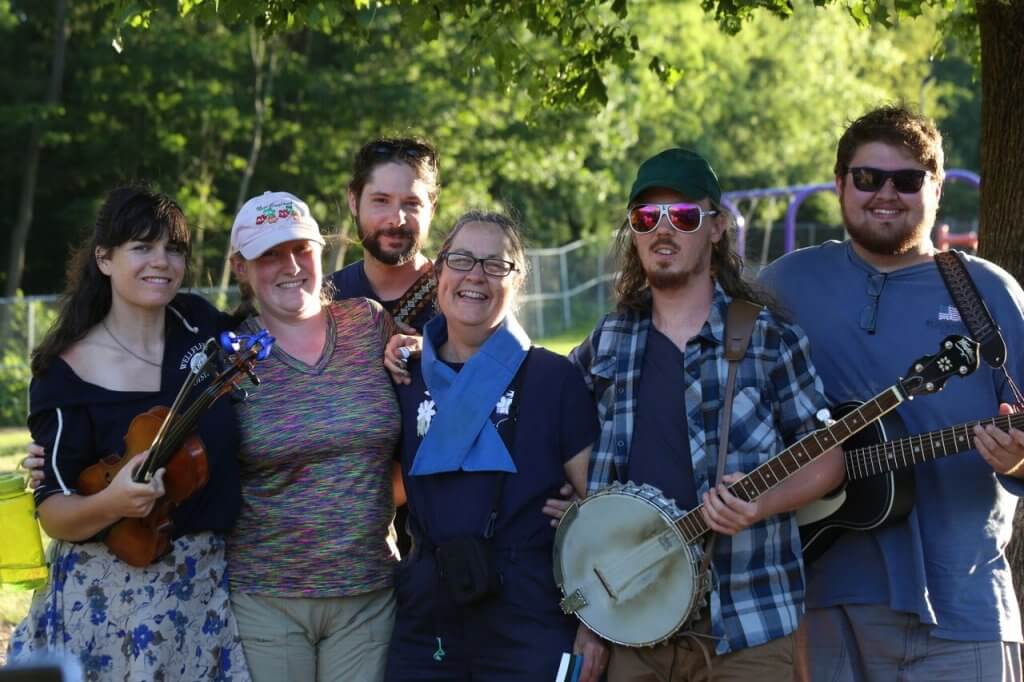 Since 2010, MWT founders and folk music duo Mark Mandeville and Raianne Richards have organized over 100 coffeehouse style concerts that showcase local musicians, artists and non-profits across the state – creating a quality evening program for all ages and an opportunity for talent young and old to be enjoyed by a listening audience. The MWT recently received recognition before congress for these efforts and were added to the Congressional Record by Senator Edward Markey. Concert venues include public libraries, town parks, and historical properties throughout the state. These events are funded in part by local cultural council grants from the Massachusetts Cultural Council, support from the Appalachian Mountain Club (AMC), and donations from long time supporters of the MWT. The 2018 tour received partial support from the following cultural councils: Northfield Cultural Council, Montague Cultural Council, Deerfield Cultural Council, Hadley Cultural Council, Northampton Cultural Council, South Hadley Cultural Council, Chicopee Cultural Council, Longmeadow Cultural Council.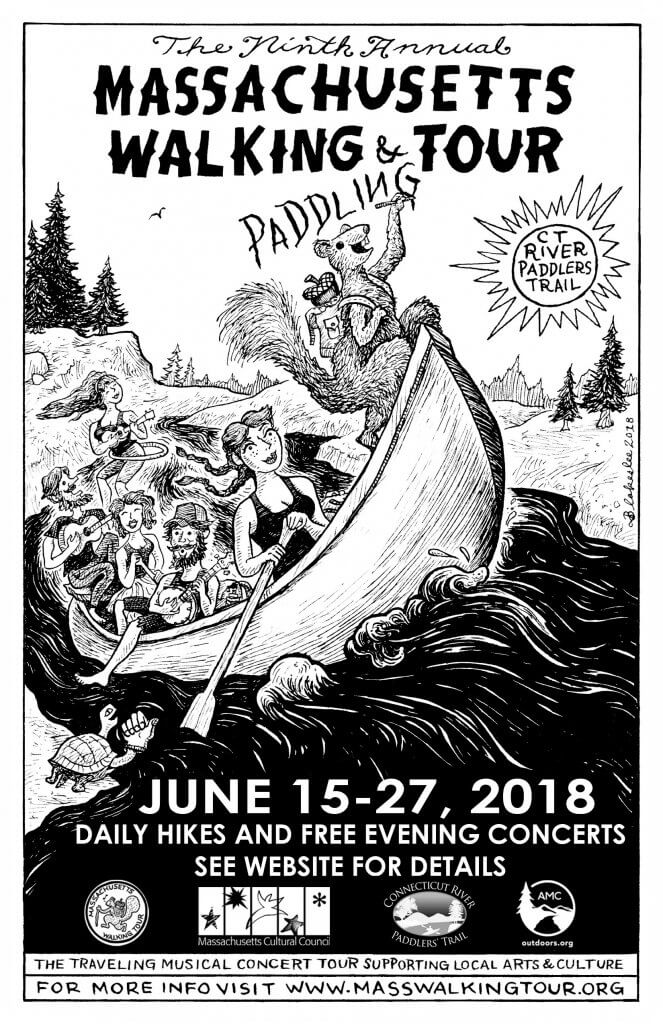 Carrying approximately 40-50 lbs of gear and instruments, the MWT Troupe including Mark Mandeville (guitar/banjo), Raianne Richards (ukulele/penny whistle), Mark Kilianski (guitar/banjo), Amy Alvey (fiddle), Vito Caccavelli (guitar) and Kristen Sykes (Ukulele and Director of Operations for the AMC) will be paddling down the CT River Paddlers Trail and hiking into towns along its western bank using recreational trails and exploring State Reservations, Mass Audubon and DCR properties. In addition to evening concerts, the troupe will also be organizing a series of short group hikes, which are open to the public. Daily routes can be found at www.masswalkingtour.org
The Ninth Annual Massachusetts Walking Tour will take place between June 15 and June 27, starting in Northfield and ending in Longmeadow. All concerts will be from 6-8pm and free unless otherwise noted. Here is a complete listing of events:
June 15 -Northfield Golf Club Pavilion – Northfield MA
June 16 – Great Falls Discovery Center – Turners Falls MA
June 17  – Mt. Sugarloaf State Reservation – Deerfield MA
June 20  – Skinner State Park – Mt. Holyoke Summit House – Hadley MA
June 21  – Forbes Library – Northampton MA
June 22 – Arcadia Audubon Sanctuary – Easthampton MA
June 23  – Mt. Tom State Reservation Pavilion – Holyoke MA ** 5-7 pm **
June 24  – Holyoke Canoe Club – Holyoke MA ** $5 for non-members**
June 25 – South Hadley Public Library – South Hadley MA
June 26 – Chicopee Public Library – Chicopee MA
June 27 – Richard Salter Storrs Library – Longmeadow MA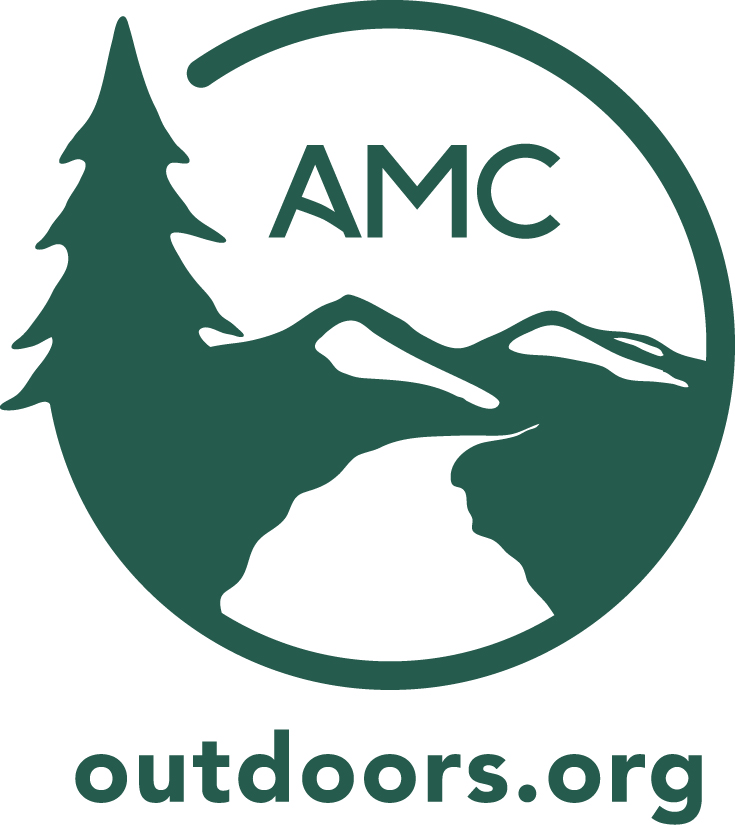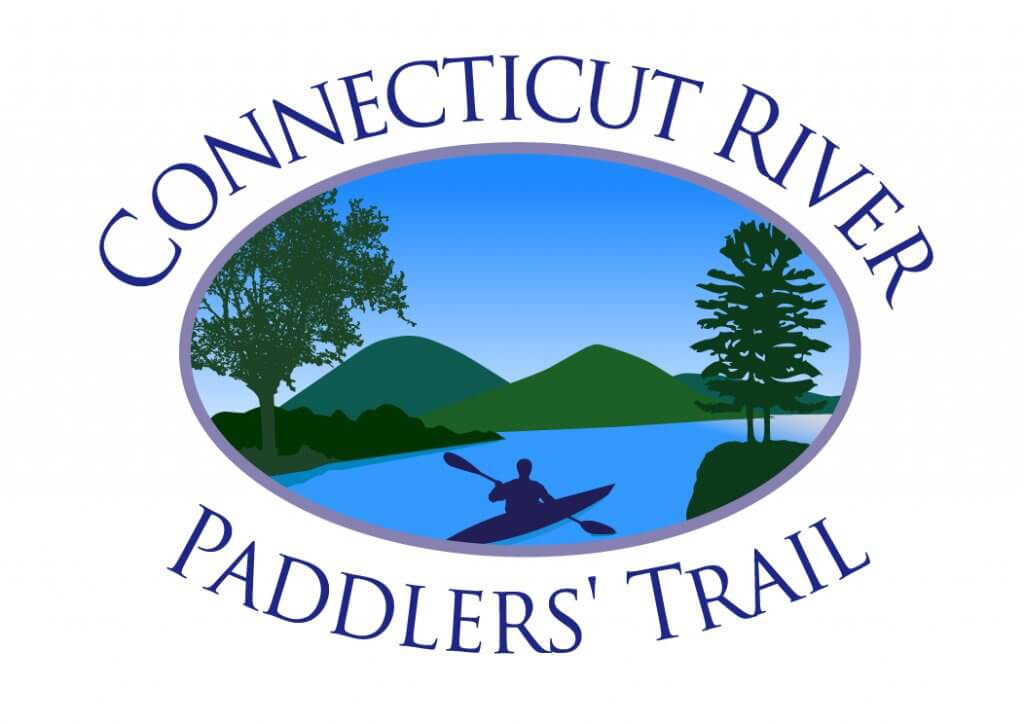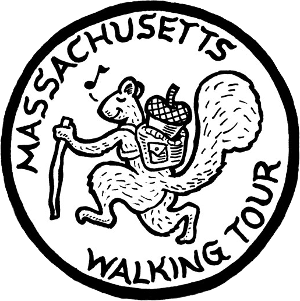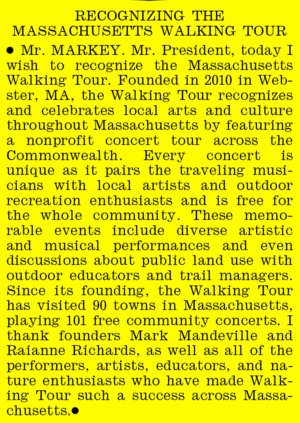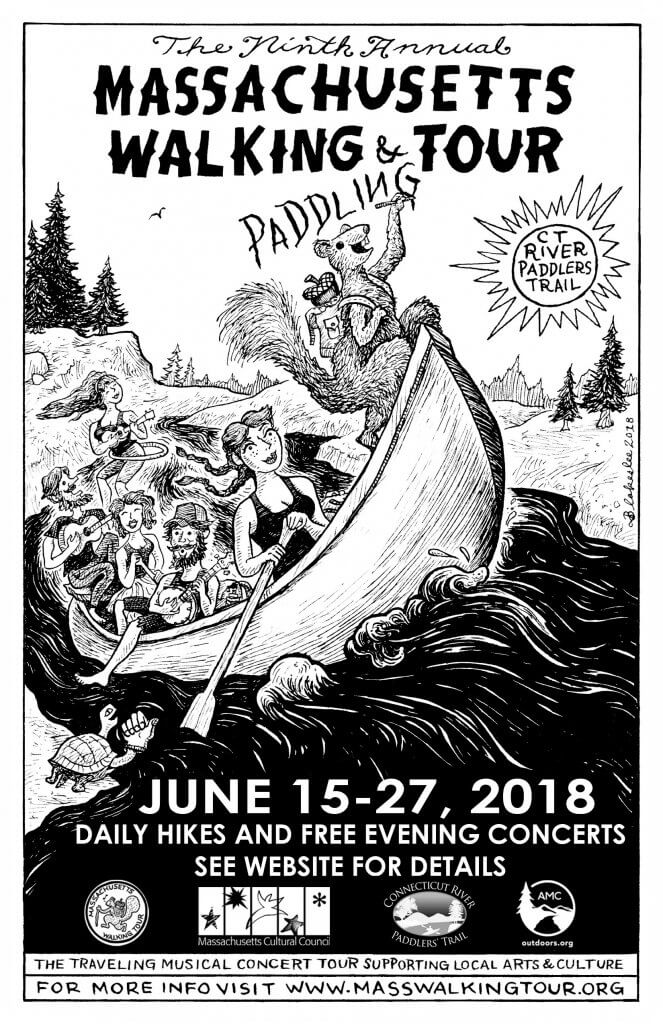 Additional Links:
WBUR's All Things Considered with Lisa Mullins, Interview 2016
Photos: